Plastic windows are a popular choice for homeowners in Canada due to their durability, energy efficiency, and low maintenance requirements. However, like any other part of your home, plastic windows require proper cleaning and maintenance to ensure they remain in good condition and continue to function effectively. In this article, we'll provide some tips and tricks for properly cleaning and maintaining your plastic windows in Canada.
First and foremost, it's important to clean your plastic windows regularly to prevent dirt and debris from building up and potentially causing damage. It's recommended to clean your windows at least twice a year, preferably in the spring and fall. You can use a solution of warm water and mild soap to clean the windows, or you can purchase a commercial window cleaner that's safe for use on plastic surfaces.
When cleaning your plastic windows, it's important to avoid using abrasive materials that could scratch or damage the surface. Instead, use a soft cloth or sponge to gently wipe down the windows and remove any dirt or debris. Avoid using paper towels, as they can leave behind lint or small fibers that can become trapped in the window's tracks or hardware. Energy efficient windows in Canada are their main advantages.
Another important aspect of maintaining your plastic windows is ensuring that they're properly lubricated. Over time, the moving parts of your windows, such as the tracks and hinges, can become dry and stiff, making them difficult to operate. To prevent this, it's recommended to lubricate the moving parts with a silicone-based lubricant at least once a year.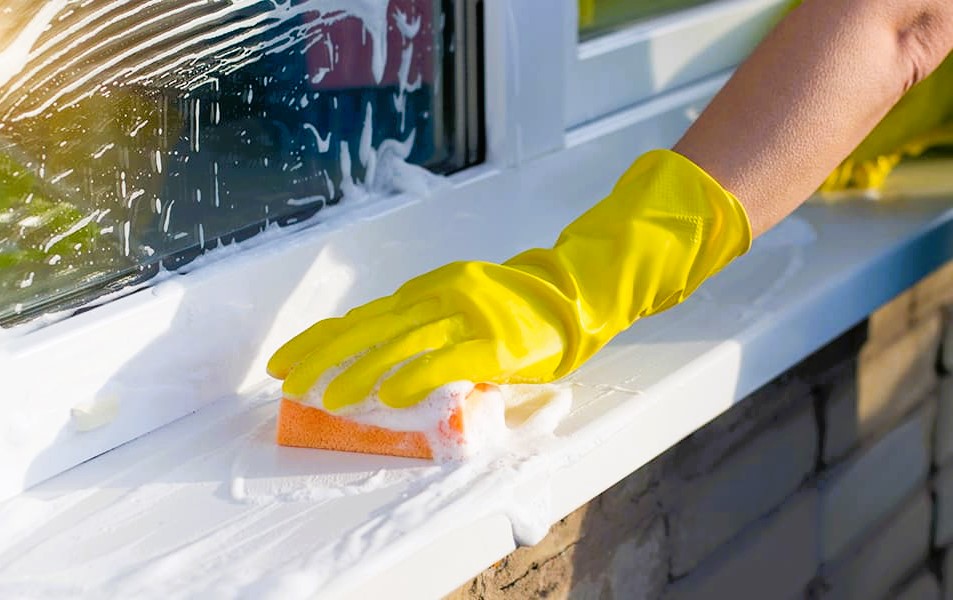 In addition to regular cleaning and lubrication, it's also important to inspect your plastic windows for any signs of damage or wear. Check the weatherstripping around the window for cracks or tears, as this can affect the window's energy efficiency. Inspect the hardware, such as locks and handles, to ensure they're functioning properly and not loose or damaged.
If you do notice any damage or wear on your plastic windows, it's important to address it as soon as possible to prevent further damage. Small cracks or chips in the window can often be repaired, while more extensive damage may require replacement of the entire window.
In conclusion, proper cleaning and maintenance are essential for ensuring the longevity and effectiveness of your plastic windows in Canada. By regularly cleaning your windows, lubricating the moving parts, and inspecting for any signs of damage or wear, you can keep your windows in top condition and enjoy their many benefits for years to come.
In addition to regular cleaning and maintenance, it is important to address any issues with your plastic windows as soon as they arise. This can prevent small problems from turning into larger, more costly ones. If you notice any cracks, leaks, or other damage to your windows, it is best to call a professional to assess the situation and provide a solution.
Furthermore, proper installation of your plastic windows is essential for their longevity and performance. Be sure to choose a reputable installer who is experienced in working with plastic windows. They should follow all necessary safety procedures and regulations during the installation process.
In conclusion, plastic windows are an excellent choice for Canadian homeowners looking to enhance the energy efficiency, comfort, and aesthetic appeal of their homes. By following these tips for cleaning, maintenance, and installation, you can enjoy the benefits of plastic windows for many years to come.